Program for Companions
Buses will leave from the Fiesta Americana Hotel. Time schedules and conditions will be previously informed
WEDNESDAY, NOVEMBER 30th
GASTRONOMIC TOUR AND VISIT TO THE MAIN TOURIST SITES IN MERIDA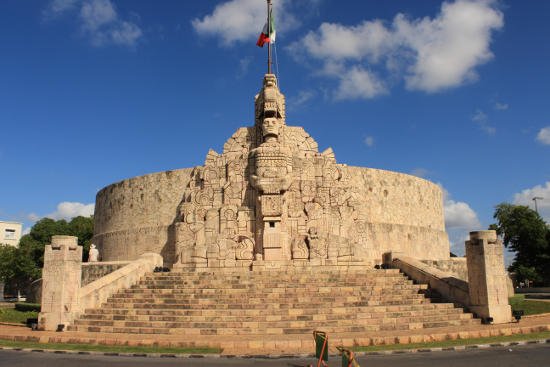 Enjoy the Yucatecan gastronomy, its artisanal bakery and its traditional sweets while you get to know Merida's main attractions.
We will visit the Monumento a la Patria and tour around Paseo de Montejo – the main avenue in the city- where we will admire the different buildings inspired by French boulevards, with mansions that, in past time, housed the wealthiest people in Yucatan during the nineteenth century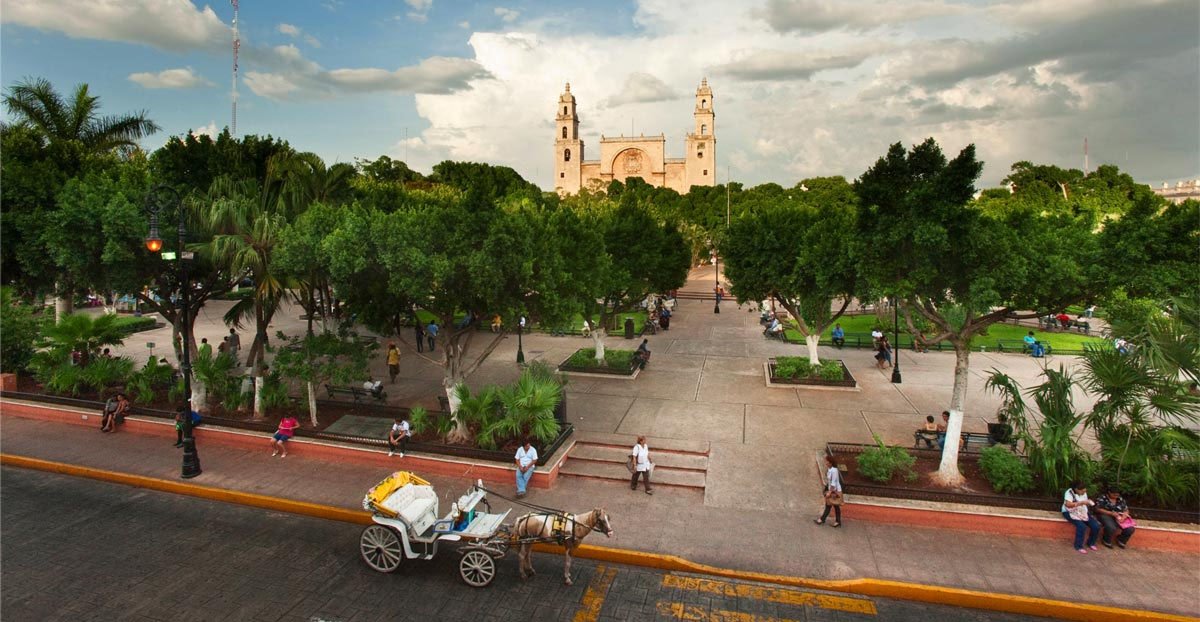 This avenue was built to commemorate Merida's founder, Francisco de Montejo y León, known as "El Mozo". From among all these architectural gems, we highlight: The Twin Houses, the Cantón Palace, the Peón Minaret House, the Peón de Regil House and the Quinta Montes Molina.
We will reach the Government Palace and then visit the beautiful Cathedral, located in front of the Plaza Bolivar, which stands out for its planters and high chaguaramos(1).
After the tour we will enjoy a Yucatecan craft beer in an old downtown house.
---
(1) A type of palm tree originally from the Lesser Antilles and the north of South America. It is a large sized plant, maximum 40 meters high and highly appreciated for its big ornamental value.
RECOMMENDATIONS:
Wear comfortable shoes
Use sun protection and a hat/cap
Stay close to the group and the tour guide
THURSDAY, DECEMBER 1ST
A UNIQUE ESCAPE TO THE PAST!!
TOUR TO THE "HACIENDA VIVA", SOTUTA DE PEÓN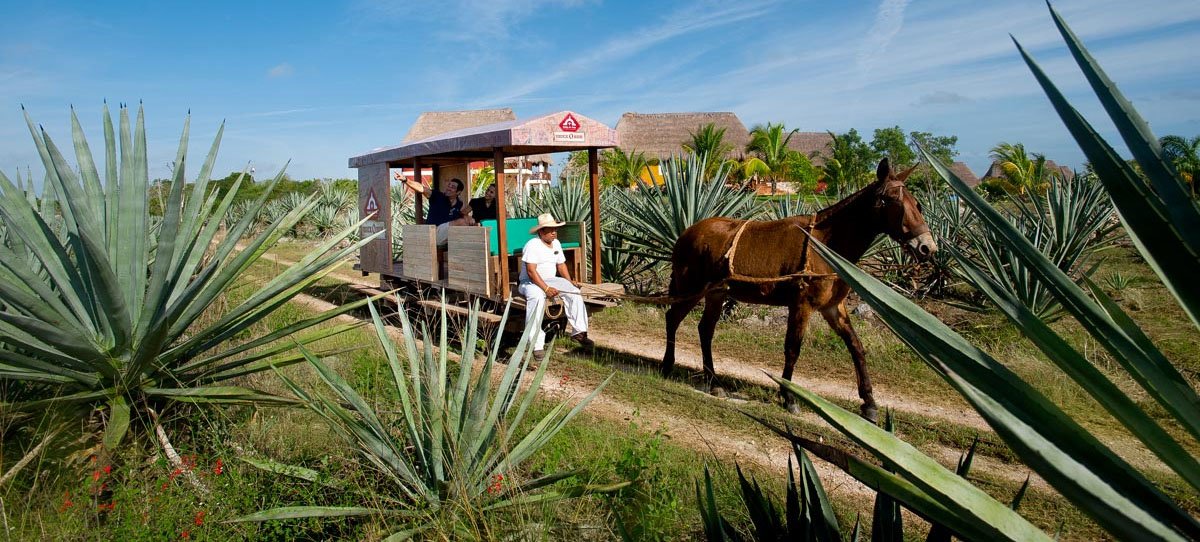 Relive the story of Sotuta de Peón, the mythical "Hacienda Viva", built in the late 1800s and located in the heart of the old henequen area of Yucatan.
This majestic hacienda will take you through time, with trucks pulled by mules on railway tracks, same as how they were originally used by ancient workers.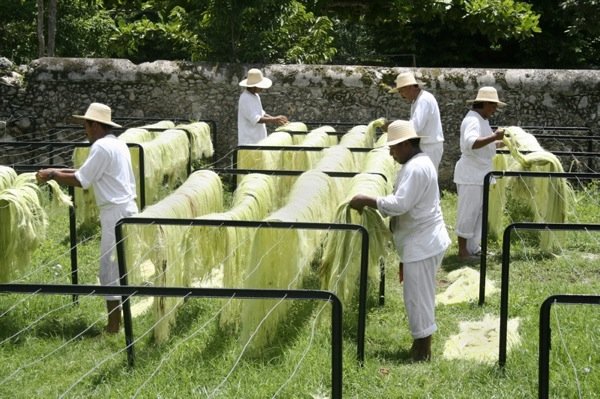 You will witness the step-by-step process of the transformation of the Henequen (or Green Gold as it was known throughout the region), from plant to fiber and from fiber to finished product.
You will also have the opportunity to see the antique machinery that has been rescued from the ravages of time and rebuilt to precise operational capacity. The tour also includes a visit to a typical Mayan House (Casa Maya).
And add to this the unique geological formations of our secret attractions, the Cenote or beautiful underground rivers of crystal clear water, highly sought after, alkaline waters. Take the time for a refreshing swim at the end of your tour, where you can safely swim in the cool waters of the Cenote.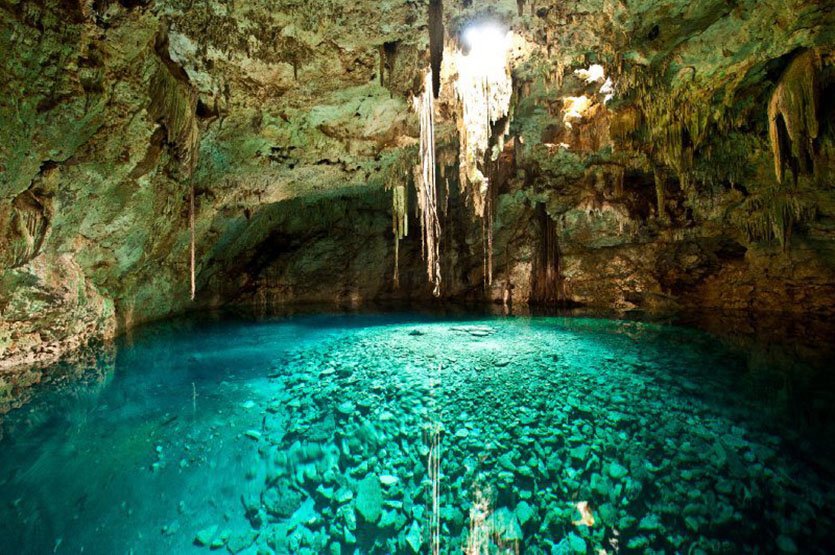 General Information:
Located 45 minutes away from Merida
The tour in the truck takes 2.5 hours
Food will be served at the palapa(2) of the hacienda
---
(2) Outdoor house with dry palms roof and palm wood supports.
RECOMMENDATIONS:
Wear comfortable shoes
Use sun protection and a hat/cap
Drink plenty of water
Stay close to the group and the tour guide
Bring a swimsuit and a towel for the cenote