Congress Venue
Fiesta Americana Merida Hotel
Paseo Montejo No. 451, and Av. Colon Col. Centro
97000 - Merida
Yucatan, Mexico
Website
FOR YOUR CONVENIENCE, WE SUGGEST YOU MAKE YOUR RESERVATION AT THE VENUE HOTEL. THE ORGANIZATION WILL PROVIDE TRANSPORTATION TO ALL THE SOCIAL AND TOURISTIC ACTIVITIES OF THE CONGRESS FROM THIS HOTEL.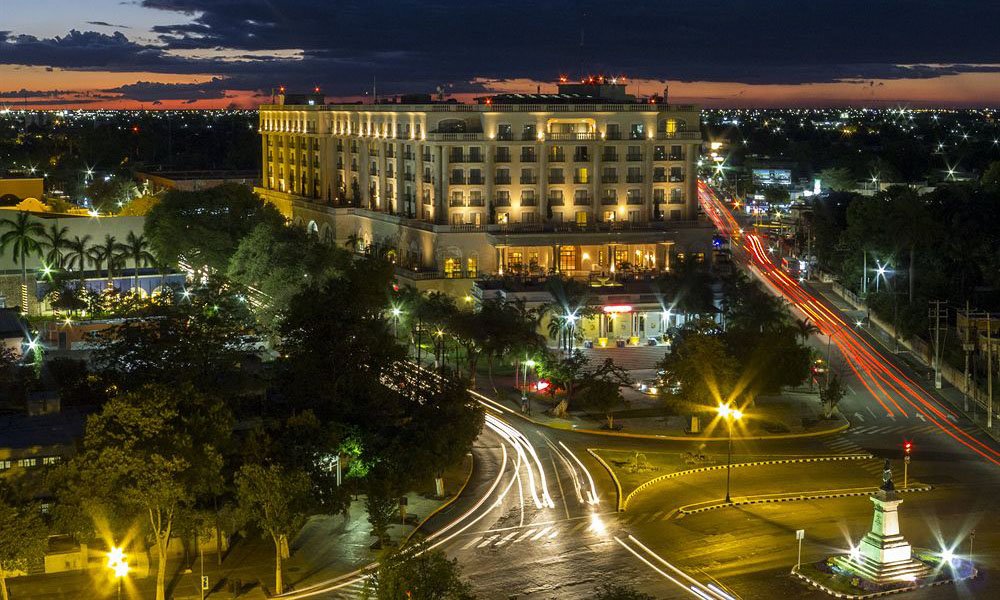 This five-star Hotel and its Convention Center offer a convenient location, at the Paseo Montejo area, where important monuments and emblematic buildings of the city of Merida and the state of Yucatan arise.
Its rooms evoke the French presence from the beginning of the last century, but with the functionality and modernity of a comfortable hotel with personality and excellent service.
It is characterized by an architecture that harmonically combines quarry, European marble, wood and ironwork in its large and fresh corridors. The huge stained glass window that lights up and decorates the ceiling of the spacious lobby will leave you breathless.
The Fiesta Americana Merida Hotel has a business center, an adjacent shopping mall and the Southeast Industries Club (Club de Industriales del Sureste). In addition to this, since it is located at a destination known for its cuisine, you'll be able to taste the delicious Yucatecan cuisine at its two restaurants and to try the exquisite traditional liqueurs at the bar.